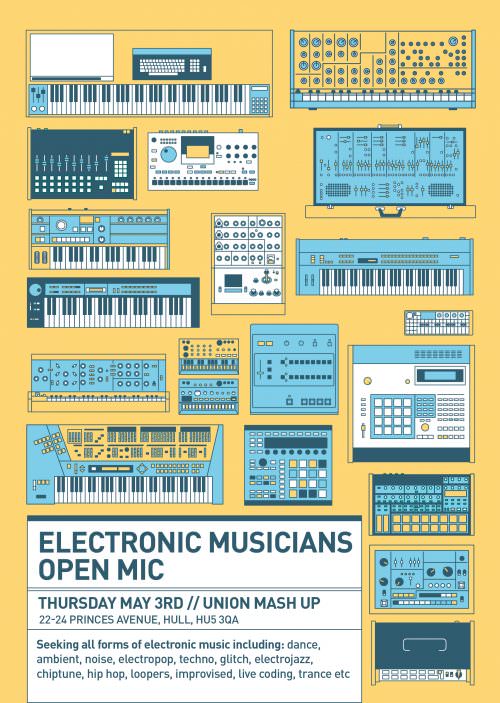 Doors 19.30 performance starts 20.00
Hosted by Graham Fialkiewicz

Seeking all forms of electronic music including: dance, ambient, noise, electropop, techno, glitch, electrojazz, chiptune, hip hop, loopers, improvised, live coding, trance etc

Get out of the home studio and into the light of a listening and appreciative audience. Laptops, synths, drum machines, loop stations, groove boxes, sequencers, samplers, iPads, modular synths, keyboards, decks, analogue and digital devices of all kinds welcome.

Meet other electronic music makers, share ideas and collaborate. There will be ample time and space to discuss this form of music making.
     Please email us at unionmashup@gmail.com to book a slot
Facebook Event:
https://www.facebook.com/events/178368052814752