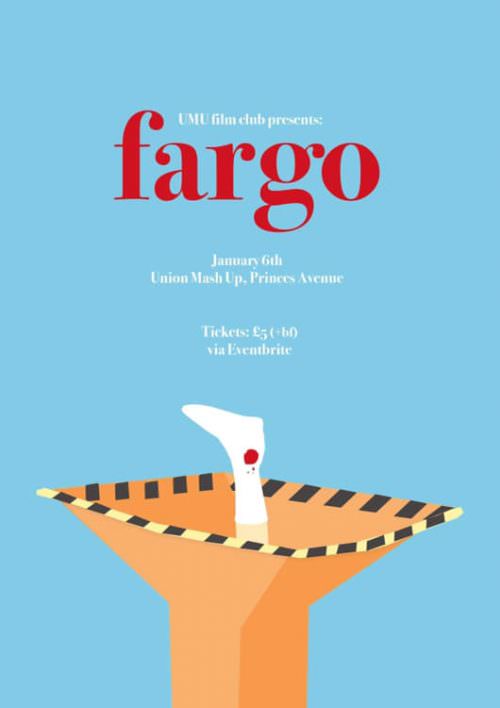 Join us as we start the new year with a screening of the Coen brothers classic, Fargo, at Union Mash Up on January 6th.
Plot synopsis:
"A man deeply in debt hires two inept crooks to kidnap his wife and split the ransom money. The deal goes bad when the crooks kill a highway patrolman and 2 hapless bystanders, and the murders fall under the jurisdiction of a pregnant but persistent Minnesota police chief."
Our bar will be open & we will be serving cocktail specials, created just for the night!
Doors: 7.30pm
Film start: Approx. 8pm
Facebook Event:
https://www.facebook.com/events/336450217176341