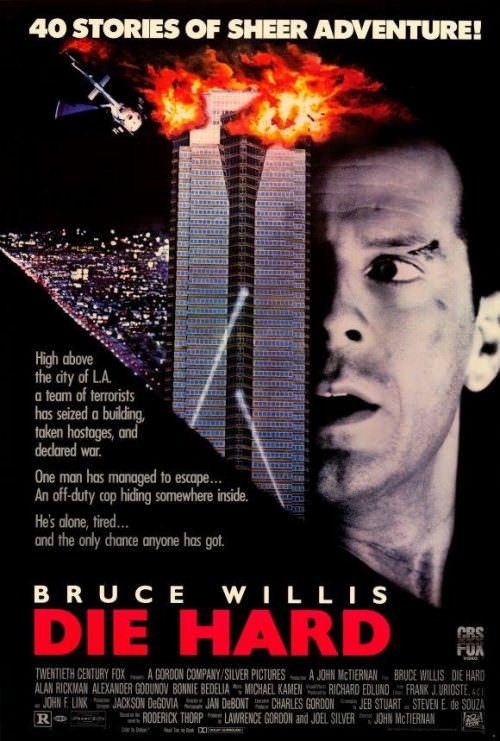 On December 2nd, and then the first Sunday of every month, film screenings return to Union Mash Up…
We kick off our new season of screenings with everyone's favourite maybe-or-maybe-not a Christmas movie, Die Hard.
In case you've never seen it (yeah, alright then…) here's the synopsis:
"New York policeman John McClane (Bruce Willis) flies to Los Angeles bearing presents and hoping to patch up his marriage. Hans Gruber is in LA to take bearer bonds from the Nakatomi Corp, where McClane's wife Holly is an executive. When the takeover becomes hostile, it's up to McClane to take on the terrorists with all the grit and determination he can muster–but not without a sense of humor."
Our bar will be open & we'll be serving cocktail specials for all of our film screenings.
TICKETS: £4 (Ticket Link)
DOORS OPEN: 19:30
FILM STARTS: 20:00