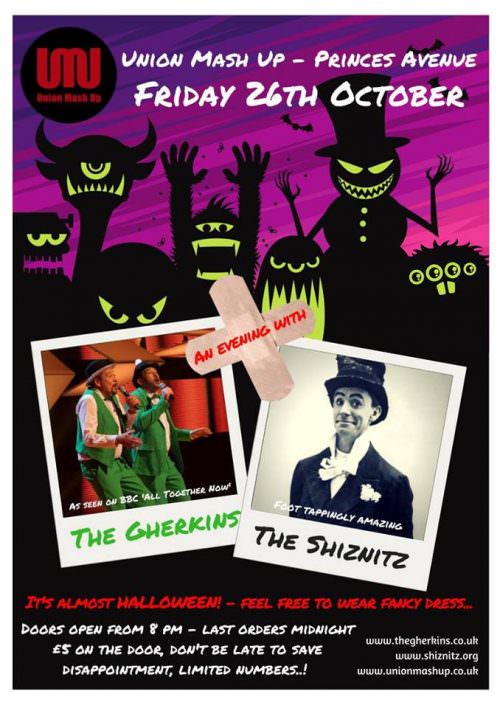 It's almost HALLOWEEN! – feel free to wear fancy dress…
Doors open from 8 pm – last orders midnight
£5 on the door, don't be late to save disappointment, limited numbers..!
Prepare yourselves for green mania. This bunch of marrow chomping loonies exhibit their juddering veg like figures whilst pursuing their musical interpretations. Vocal harmonies: Live Instrumentation.
Shiznitz
Musician/Band