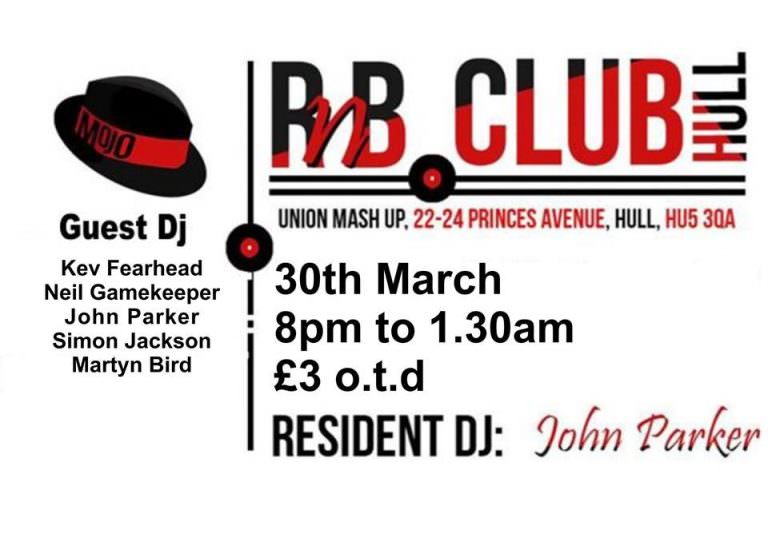 Mojo R&B Club  playing Soul,Ska,Mod Jazz,Latin Boogaloo…….
Kev Fearnhead
Neil Gamekeeper
John Parker
Simon Jackson
Martyn Bird
T.B.A
8 til 1.30
£3 on the door.
With it been a small venue anyone travelling from out of town drop us a line & we'll put you on the guest list to make sure you get in.The guest list will get you a place up to 9.30 after that you will have to take your chances 🙂
Just thought I'd point out we won't be having any warm up sets,we won't be easing ourselves into the night with a few "nice" tunes.It will be full on,balls out,dancefloor aimed tunes from record one.So no need to go for a pint somewhere else to wait for it to get going,get yourself in early & hit that dancefloor!!!
Facebook Event:
https://www.facebook.com/events/1966923370281943/