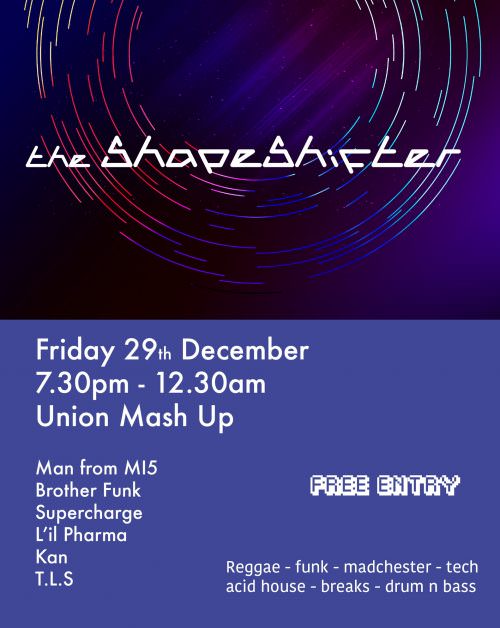 The Shape Shifter
7.30 to 12.30
Shift your ass and throw some shapes with us! We'll be playing reggae, funk, madchester, acid house, breakbeat, drum and bass.
Taking you slowly out of that post Christmas lull and working you up into a frenzy ready for New Year.
Featuring :
The Man from MI5
Brother Funk
Supercharge
Kan 
T.L.S
Free entry – invite your friends!
Facebook Event:
https://www.facebook.com/events/1981467552134157