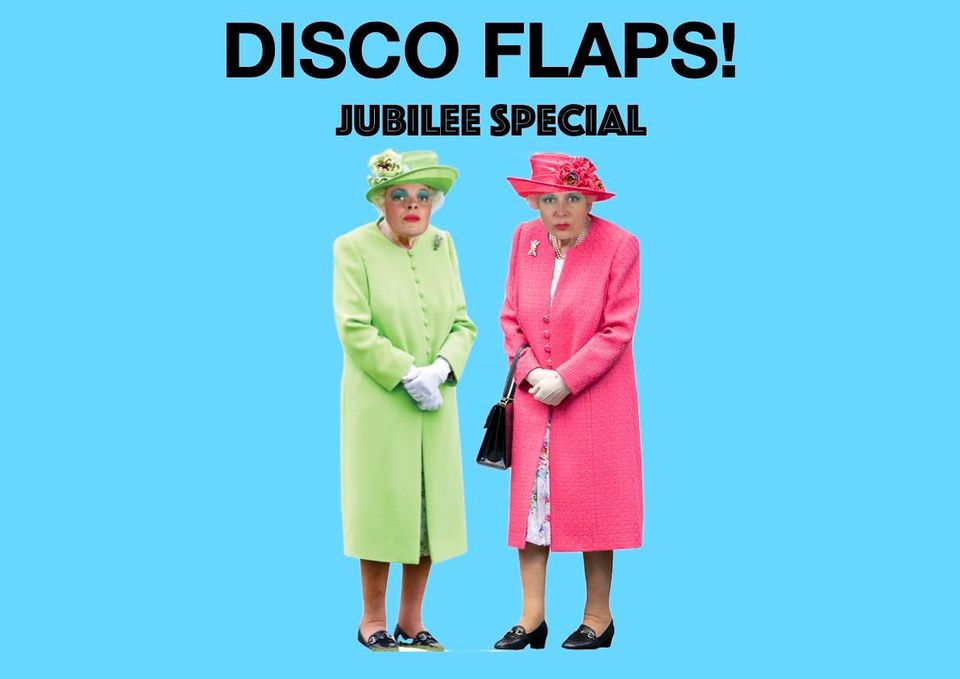 Disco Flaps
Alternative Jubilee party – come and have a dance and dress up like the Queen to celebrate having a couple of extra days off work.
Tamar & Jo host second Disco Flaps night, this time dedicated to 70 years of the Queen being the Queen. One-off jubilee dance performance & music from special guest DJ (Jo)
Please note this is not the event for serious royalists, there will be twerking.
Raffle where you can bag yourself some limited edition Tamar & Jo merchandise. Special prize for the best Queen fancy dress.
Doors 8.30pm
Tickets available from
https://www.eventbrite.co.uk/e/disco-flaps-jubilee-special-tickets-339898434367