Our function  room with private bar (on the 1st floor) is available to hire all day everyday.
Your party, your occasion, the room is perfect for family celebrations, work do's, themed parties, book clubs, knitting clubs, infact, get-togethers of all kinds, if you are unsure give us a call on 07956310771 or email us using the contact form on the web, we will do our best to accommodate you, buffet menu is available.
Visual artists of all kind are welcome to present their work, turn the room into a gallery for a few weeks if you wish, show off your work, have private viewings, meetings with agents, it is up to you what you do..
Cost to hire  –        It depends on the event and how long the room is required please                                    call or email with your details of event.
Capacity –            85
Music –                 You can hire your own DJ (we have some contact numbers) or you                                   can download a playlist to your laptop/iPad/phone and we can play                                 this through the PA system.
Food –                  We have hot and cold buffet available,please see under Buffet on                                     the  web site for all choices.
Decoration –          You are welcome to decorate the room with balloons etc but please                                  don't use sellotape or any confetti.
Projector –             If you have a slideshow of photographs to show we can project                                        these on to our large screen.
Parking –               At the rear of the building is a public car park.Fees are 1h £1.00, 4h                                 £1.50, 8h  £2.00,12h £2.50,24h £3.00 also street parking is                                               available.
We have available for use a digital projector Optoma HD141X (HDMI connection) which you can connect to a laptop for presentations, film viewing etc. Our screen measures 2m x 2.5m. Mac users will need an adaptor.
Various Disco lights available Lazer light,mirror ball,Sound to music spot lights.
Also available we have a 12 channel P.A. system comprising:
Yamaha MG12/4 FX   Mixing Console
Yamaha P5000s amplifier
KV Esd 12 speakers
3  x Shure SM58 microphones and stands.
Anything is possible and we will always go out of our way to make your party or event a success
umu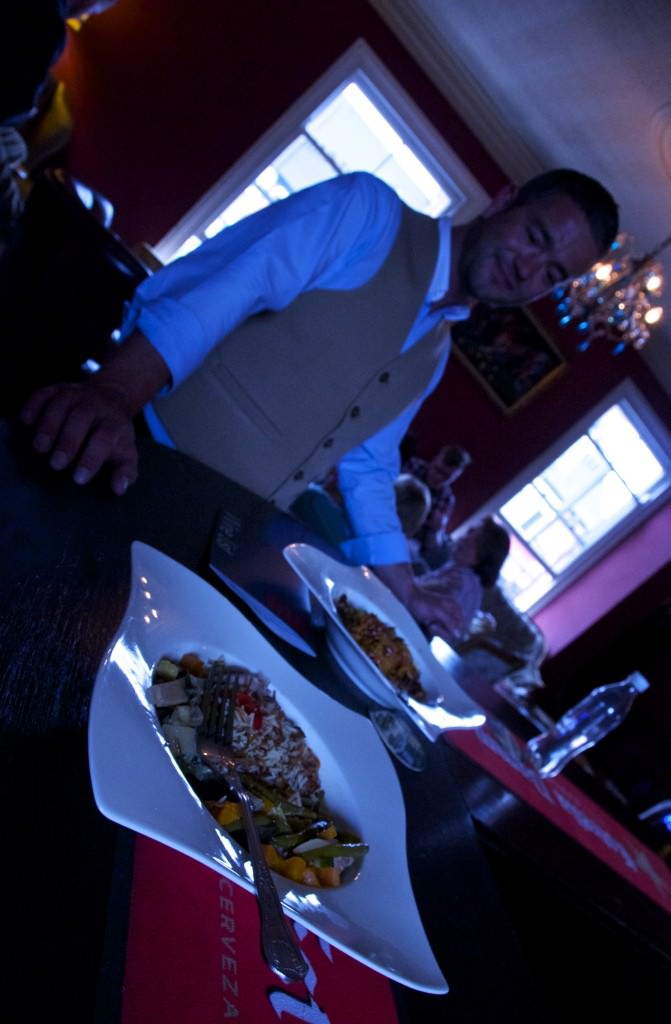 KV2 get Mashed Up
Set in a former Edwardian butchers, the Union Mash Up is a unique creative venue and eatery owned by former Beautiful South drummer David Stead. The venue hosts regular weekly and monthly events ranging from original artworks to spoken word, pop-up shops to comedy, cinema to DJ beats and acoustic music by some of East Yorkshires finest.
Having persevered with an ageing sound system for a significant length of time the decision was taken to invest in a high quality and versatile sound system to improve the experience of clientele and performers alike.
David made contact with local sound specialists HPSS to assess what his options would be and was advised to consider KV2 Audio products by Director Hugh Jones. Subsequent discussions took place to fully assess the UMU's requirements and budget and these lead to a demonstration of a selection of KV2 Audio's ESD Series arranged by Technical Manager Iain Firth.
Being a boutique venue with an artistic décor to consider, a large sound system was not required and a demonstration of a pair of smaller KV2 mid/hi's and a single subwoofer was demo'd versus a pair of ESD 12's running full range took place. It was decided that, whilst the sub and mid/hi system offered excellent performance and frequency response, the UMU would not require the extra bass extension and that the ESD 12 option was preferable.
A pair of ESD 12's were loaned for the August Bank Holiday weekend that offered up a suitably versatile array of events – a DJ evening, acoustic evening and full live band evening – to fully trial the system in a real environment. Such was the performance of the ESD 12's that the band who intended to bring in their rig went through the system and were blown away with the performance, as were the punters and David himself.
The trial was conclusive – the ESD 12's offered the perfect solution for the Union Mash Up.
An order followed and the ESD 12's have been flown from the ceiling with the option to drop them down and move around the venue depending on the requirement.
Iain commented "Based on previous experience of the ESD series, when David approached us for suggestions of a suitable system we had no hesitation in recommending boxes from the ESD series. The excellent LF extension and smooth top end creates a package perfectly suited to the range of music & DJ's hosted at the bar with plenty of headroom when needed" and David said of the trial "…"